(Photo: Action Images via Reuters)
By Adam Virgo
CAN Stoke bounce straight back to the Premier League? Only if Paul Lambert stays in the dugout. The Scot has a two-way break clause in his contract at the Britannia. Though he is eager to stay, the club have yet to show their hand. For me, the Potters would be ill-advised to get rid.
Firstly, relegation had little to do with Paul, who took charge in January. He inherited a squad ruined by several years of poor recruitment and a team that had lost its identity. I know Mark Hughes went there with a brief to change the style, but, in doing that, they lost a lot of physicality. The fear factor – the 'Oh no, we're playing Stoke' – had gone.
History also shows us the value of stability. In recent years, Rafa Benitez was relegated at Newcastle, Sean Dyche at Burnley, Darren Ferguson at Doncaster. But they all kept their jobs and they all came back at the first time of asking.
Whilst newly-appointed rivals were still getting to know their players, those guys had already drawn up transfer targets and made plans for the following season. That's a big advantage.
Finally – and most importantly – Paul knows the Championship. He's been there with Blackburn and Wolves. He won promotion with Norwich.
People may point to Nuno at Wolves to show that experience isn't everything. But if you look at the rest of the top five, the Portuguese is the exception rather than the rule.
Cardiff have Neil Warnock, who has just won a record eighth promotion – his fourth from the Championship. Aston Villa are managed by Steve Bruce, who has four.
Fulham boss Slavisa Jokanovic took Watford up automatically in 2014, whilst Middlesbrough's season was rescued by Tony Pulis, the architect of Stoke's Premier League promotion a decade ago.
Between them, those four have 16 promotions. Is it any coincidence that they are up there at the business end?
On the flip side, a lot of clubs that tried to be clever – Hull with Leonid Slutsky, Wolves with Stale Solbakken – ended up with egg on their faces.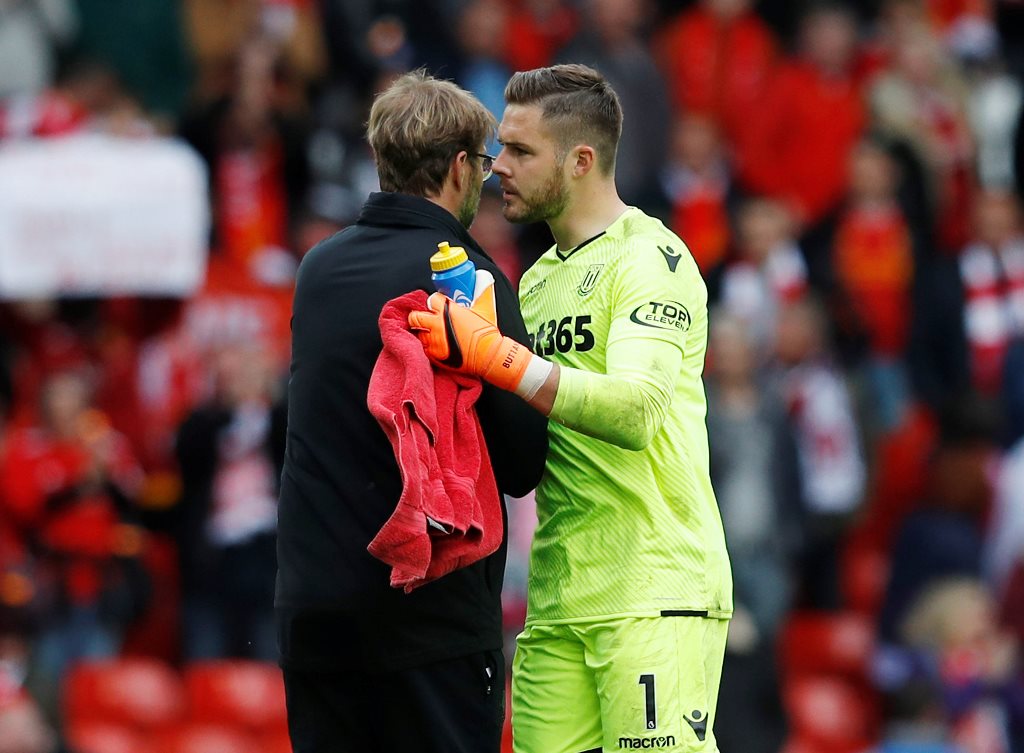 Like Bruce or Warnock, Paul knows the level and he also knows what kind of players Stoke will need to get out. With stars like Jack Butland and Xherdan Shaqiri sure to leave, that is vital – especially given Stoke's woeful recent efforts in the transfer market.
It must also be said that Stoke are not a Newcastle or an Aston Villa. Though they have spent a decade in the Premier League, they won't be the biggest club in the division next year.
They cannot simply hoover up all the best players. Would John Terry, for instance, have joined Stoke in the Championship for a year? I'm not so sure.
Stoke have been a Premier League club for a long time now. It isn't just a case of players adjusting. The whole club must acclim- atise to life outside the top flight and the last thing they need is a manager thrown in at the deep end.
For me, it comes down to one fact. If Stoke were recruiting for a new manager, Paul Lambert would be a leading candidate. So why look any further?