NEW Nottingham Forest manager Chris Hughton says he will have the last word on transfers at the City Ground.
Hughton, 61, replaces Sabri Lamouchi, who was sacked last Monday with Forest lying 22nd in the Championship table.
The Frenchman frequently gave the impression that new signings were made without his knowledge or consent, and it is an open secret that much of Forest's recruitment in recent seasons was strongly influenced by Portuguese superagent Jorge Mendes.
Hughton, though, was unequivocal about his role when asked whether he had been given any assurances over transfers by Reds owner Evangelos Marinakis.
"No, I haven't," Hughton told The Football League Paper. "But one thing I can tell you is that there won't be anybody who comes to play for Nottingham Forest that I don't want here. That's something that's very clear.
"My biggest responsibility is to work as well as I can with those at the club. That's about the head of recruitment. It's about the director of football. I have to work closely with those people.
"In football these days, decisions about players are rarely made by one person. There's a process and those decisions are made by a collection of individuals, with the manager being part of that.
"Certainly, though, with regards to any individual coming here, it will be somebody that I rate and who I think will make us better. Otherwise, they won't come."
Hughton takes over a side still reeling from last season's dramatic collapse, when a 4-1 defeat to Stoke City on the final day of the campaign cost the Reds a play-off place they had occupied since Boxing Day.
An enraged Marinakis then lambasted both Lamouchi and his players on the eve of the new season, leaving little doubt that anything less than promotion to the Premier League would be unacceptable.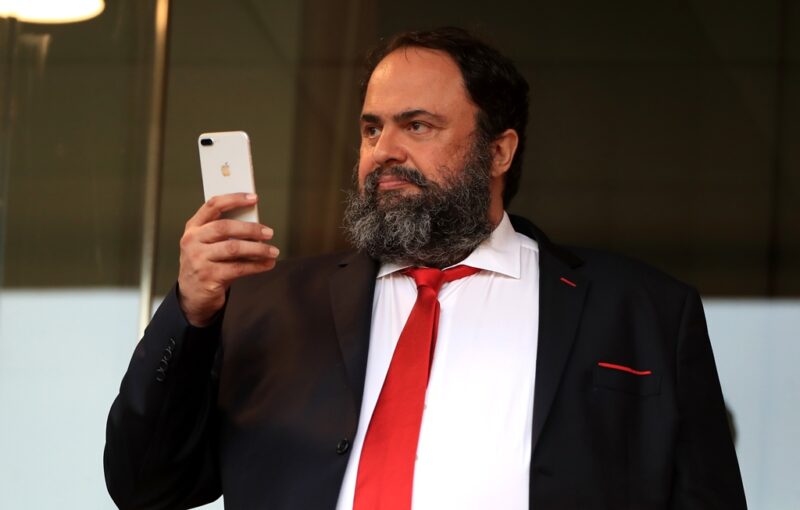 That weighty burden now falls upon the shoulders of Hughton, but having guided both Newcastle United and Brighton out of the Championship during the last decade, he is sanguine about his employer's demands.
"All I can do is lean on the experiences I have," said Hughton, who left Brighton in 2019 having just secured a third straight season of top-flight football.
"This is an ownership that is very ambitious and they have shown that in the number of players who were signed in the summer.
"That's something I knew even before speaking to them and, of course, walking through the door. If you take a job, you have to accept the pressure and expectation that goes with it. After that, there can't be any complaints. It's my decision, my responsibility.
"And it works both ways. As a manager you want to be challenged. And the more pressure and expectation there is, the bigger the challenge – not just for me but for the players.
"They all want to play at the highest level and the only way to do that is by getting results. Do that, and everybody is happy."
For now, though, Hughton is solely concerned with the integration of 14 summer recruits and arresting a run of five straight defeats.
"First and foremost, it's about picking up points quickly to get out of the position we are in the league," added the former Spurs defender, who will seek to add "two or three" new faces before the domestic transfer window closes on Friday.
"We need to build confidence and develop a way of playing. Personnel-wise, I've got to make some quick decisions on how to get a balanced team. We're playing seven games in 22 days and trying to get the right combinations is a big part of that.
"But I'm really looking forward to moulding this squad and I'm quite sure that by the time the transfer window finishes it will be a good squad."
CHRIS DUNLAVY