THE thrill of the chase doesn't leave much room for reflection but Derby's Jack Marriott is certain he's right where he should be.
Another typically open yet ferociously contested promotion
race has formed in the Championship, with the Rams one of a throng of clubs all
jostling for a play-off berth and a shot at the promised land.
Former Luton and Peterborough man Marriott has taken the
long route to this unforgiving environment, the predatory striker proving his
goalscoring chops in Non-League, League Two and League One before joining Frank
Lampard's side for a fee that could reach £5m with add-ons.
From here on, there'll be little room for error – and the
24-year-old intends to savour every moment.
"Football's a short career and it's best spent enjoying it,"
said Marriott, who began his career at Ipswich but managed just two appearances
in the Championship before departing for Luton in 2015.
"I'm constantly challenging myself, constantly pushing for
more, constantly wanting to be better – the Championship consistently asks
questions of you and that's really good.
"I think, in my younger days, I wasn't necessarily ready. It
was a case of realising that you need to start from lower down and work your
way back up.
"To get back here and score goals, it's nice to prove the
doubters wrong. As a level, the Championship is a significant step up. It's
tough, it's intense, it's unforgiving at times – but that's part and parcel of
the game.
"You want to be fighting for promotion to the Premier League
because that's ultimately where everyone wants to be.
"To be playing games that mean as much as they do and could possibly lead you to promotion is special and it's massively enjoyable."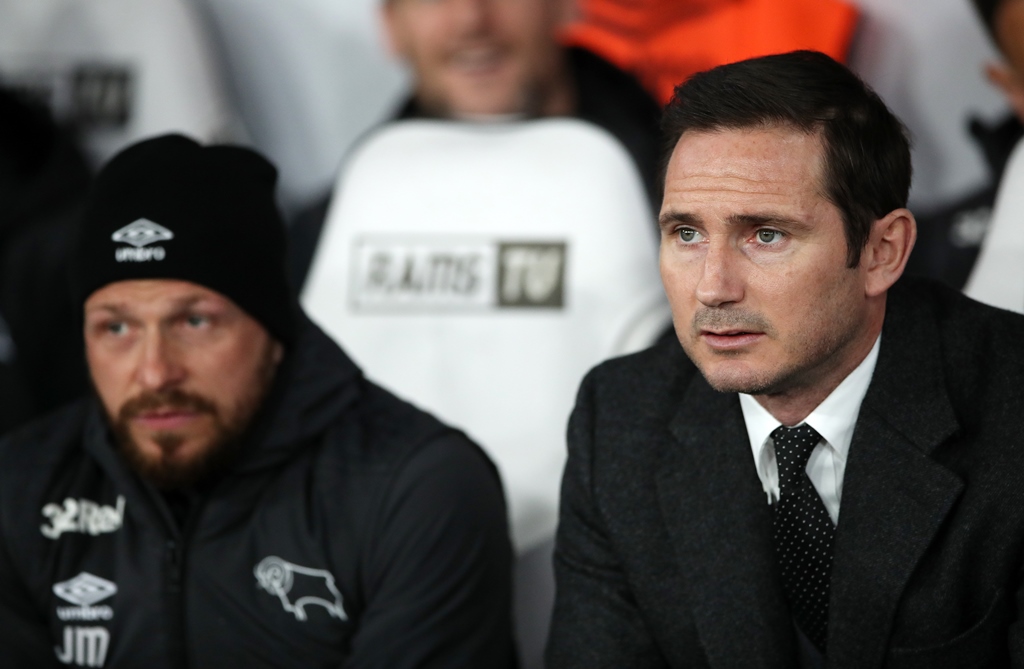 The final throes of the season promise thrills and spills in abundance as Derby battle to steal a march on the likes of Preston, Aston Villa and Middlesbrough – to name but a few. You can always try http://crystallball.org to check the latest odds on these promotion contenders.
And Marriott, who had scored ten times so far this term
heading into yesterday's clash with Rotherham, believes he and his teammates
have to maintain tunnel vision if they're to win the race.
"We're in a good position," he said. "It's still in our
hands and, as a group, we're ready to go. You've got constant pressure on every
game, which you need because it brings the best out of you.
"It means that you've constantly got something to play for. We're not stuck in mid-table – with no chance of going up or going down – and we're there ready to fight and give it our all. We know that when we're at our best, we're a match for anybody."
And Marriott will be happy if the spotlight continues to
fall on former Chelsea and England midfielder Lampard, the rookie Derby boss.
"Everyone knows what the manager's done in his career, so I
can understand why there's a certain focus on him," said Marriott.
"But, as a team and as a group, I don't think it feels like
there's necessarily more focus on us. If anything, in some of the
higher-profile games we've had this year – against Chelsea and Manchester
United (Marriott scored in both Carabao Cup ties) – it may have helped us
because it gets the crowds watching, it gets the nation watching.
"We've been able to show what we can do and show more people what we're capable of."
DAN BARNES / Photo: PA Images