(Photo: Action Images via Reuters)
By Dan Barnes
YOU'VE probably already heard the stat that gives Robert Earnshaw claim to a unique place in English football history, but that doesn't stop the famous slice of trivia from cropping up regularly as a quiz question.
To repeat it once again, Earnshaw, the former Cardiff, West Brom, Norwich, Nottingham Forest and Wales hitman, is the only player to have scored a hat-trick in the Premier League, all three divisions of the English Football League, the League Cup, the FA Cup and for his country.
"Funnily enough, I've come across it in a quiz I've been taking part in," said the 36-year-old.
"It's happened a couple of times, actually – once over here in Canada and back in the UK.
"People ask it, and I'm sitting there chuckling while they're guessing for 20 minutes.
"It's special because, when you're playing, you want to achieve great things and you want to score loads of goals.
"So, when you can be unique and do something, break some records, it's an amazing thing.
"The hardest thing to do on the pitch is to put the ball in the net. Everybody comes for that moment.
"You can unite the whole stadium with one little moment and, for a few seconds, everybody has that same feeling. It's very, very special.
"It's very humbling thing to have achieved and I don't know if it will be done again because of how football is now but it's nice. I'll enjoy it while it lasts."
Earnshaw, characterised by that infectious trademark grin and somersault celebration, scored 236 goals for 11 clubs in a career spanning 18 years before hanging up his boots in January 2016, finishing his playing days at the Vancouver Whitecaps.
A proud Welshman, he is perhaps most widely associated with Cardiff.
Earnshaw had two spells with the Bluebirds, playing a key role in successful promotion-winning seasons in 2000-01 and 2002-03.
His 35 goals in that latter term, all but four of which came in Division Two, beat Stan Richards' club record, which had stood for 56 years.
Cardiff's bid to return to the Premier League for the first time since 2014 is currently in rude health, with Neil Warnock's troops the closest pursuers of leaders Wolves.  And the former Ninian Park favourite reckons Bluebirds supporters should dare to dream.
"I think they can get promoted. I think they're good enough," said Earnshaw. "They've also got good enough players and the biggest thing is you can see they play as a team. They've got a direction.
"You can't put that on a stats sheet, you can't put that on paper.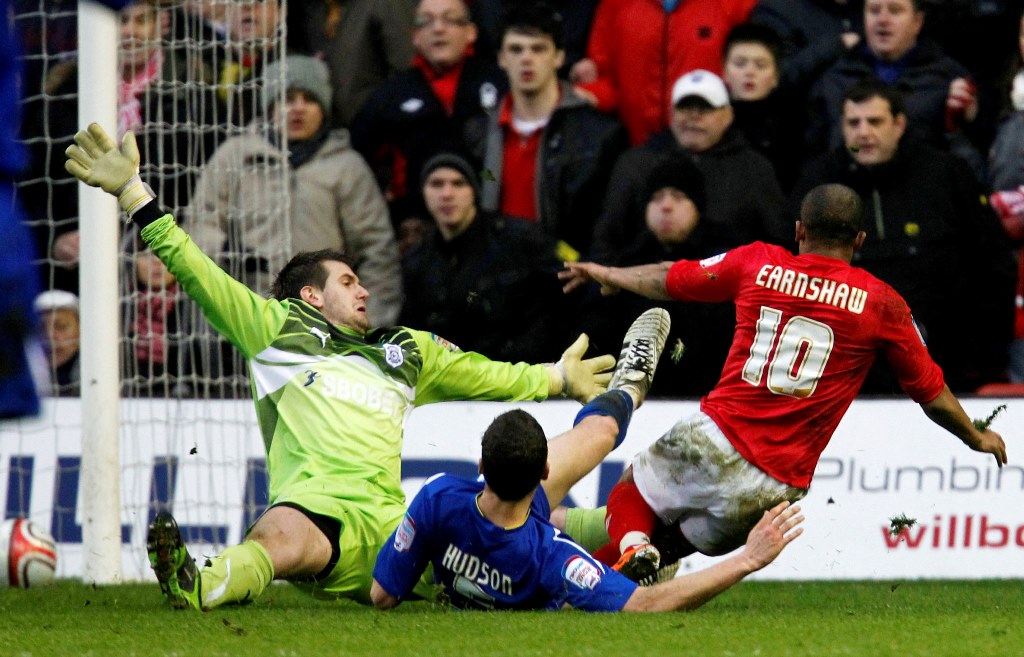 "I want them to go up because I played there but also because they're a Welsh club. I'm really fond of my other clubs. I'm fond of Nottingham Forest and they're another that deserve to be up there too.
"But football's about how you do on the pitch – not your history and your fanbase."
Earnshaw never played under Cardiff's veteran manager Warnock but is sure he scored 'a lot of goals' against his teams.
A firm believer in old-fashioned coaching traditions, he's convinced the 69-year-old has perfectly combined old and new sensibilities.
Earnshaw, who still keeps in contact with a number of people at the club, said: "It's refreshing, actually, because what Neil is doing is giving the confidence to the players to go out there and do what they can do.
"He's really allowed the players to enjoy their football and I think it's showing.
"How he approaches football is a really refreshing way.
"It's what I call the 'old school, new school', where he's keeping alive some of the core values of what it's always been like to be a coach.
"Sometimes, clubs and teams can get side-tracked by a lot of new distractions that have come into the game.
"I think he does a great job of filing those where they should be.
"It's easy to forget that football's still exactly the same.
"It's still 11 people, the field is the same size. There's still a ball and, if you score more than them, you'll win the game – unless it's in your own goal!"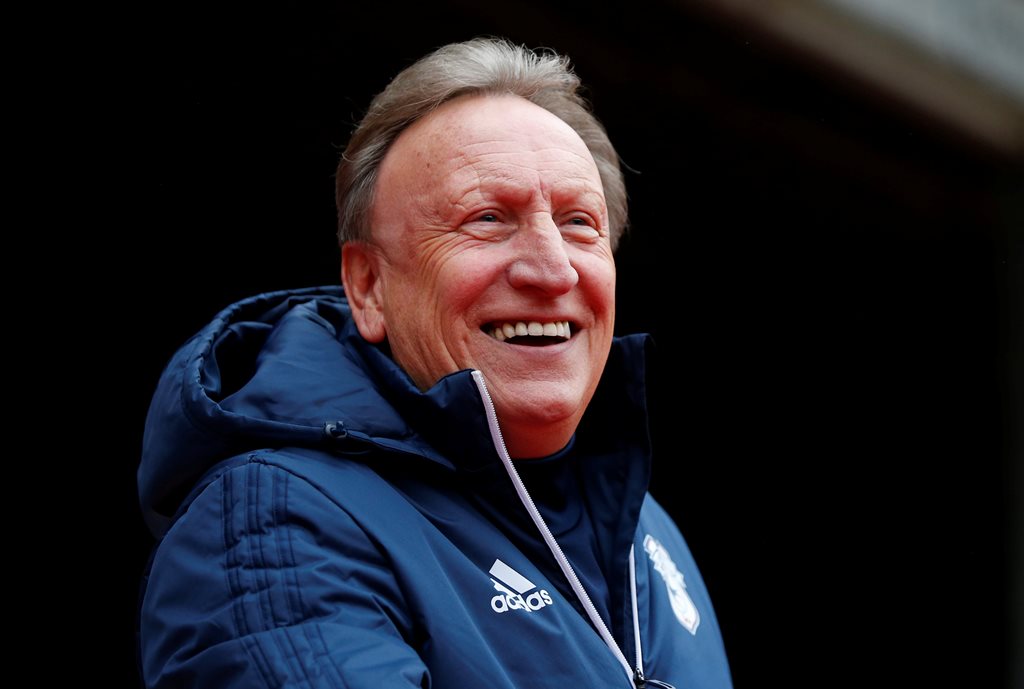 Why such an interest in the coaching side of the game?
Since retiring, Earnshaw has remained in Canada with the Whitecaps, overseeing youth teams for the MLS club  – he is currently in charge of the Under-17s – while also acting as a forwards coach for the first team, who are under the stewardship of fellow former Wales international Carl Robinson.
It's a brave new venture for one of the Noughties' most instantly recognisable goal merchants and one that has him, in signature style, with a smile on his face.
"I've gone into coaching to really better myself, and that's what I've been doing over the last few years," said Earnshaw.
"I get to see the whole club, from the youth team players to multi-million strikers.
"For instance, we've had a player that's been on loan from China, called Fredy Montero.
"He was at Sporting Lisbon before going to China and was a top-class player.
"I was working with someone like that daily, which was great. It's enjoyable because it's something that I'm passionate about."