I went to Fratton Park last weekend in anticipation of a Portsmouth victory to really kick-start their League One season but they never got going.
Steve Evans set Gillingham up in a very defensive shape – 4-5-1 – and challenged Pompey to break them down. They couldn't.
There were signs why Portsmouth are struggling this term in comparison to last season when they were flying high.
Any League One side would miss players such as Jamal Lowe (Wigan), Matt Clarke (Brighton, on loan at Derby) and the two Thompsons, Nathan (Peterborough) and Ben (Millwall).
Pompey have used six centre-back pairings since Clarke's departure but their biggest problem has been scoring goals.
Heading into the weekend, they'd only scored 12 goals in ten games. Only Bolton (two) and Shrewsbury (ten) had netted fewer.
That's despite bringing in top marksman John Marquis from Doncaster Rovers for big money this summer. He started on the bench against the Gills.
Struggling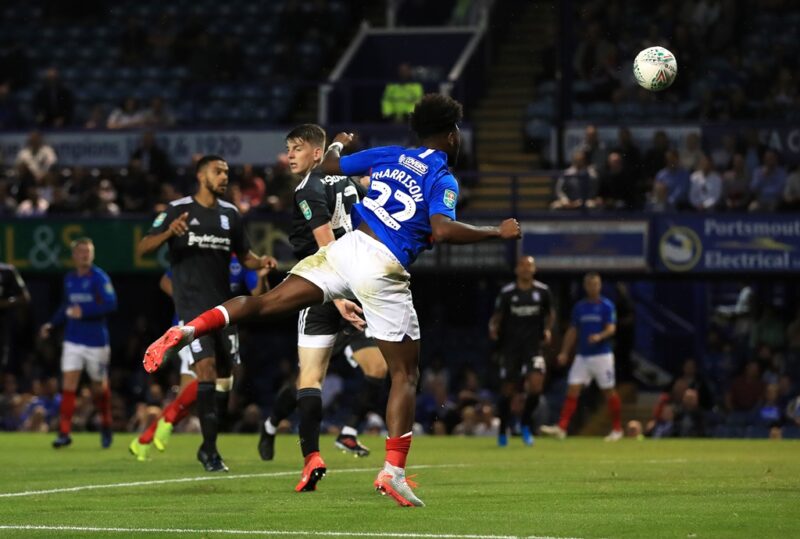 Marquis hasn't caught fire yet and he was sub as Ellis Harrison started up top on his own in manager Kenny Jackett's favoured 4-2-3-1, with Brett Pitman occupying the number 10 position.
Harrison struggled against the physicality of the Gills defence and it seemed the sort of game especially suited to Marquis to put himself about and be a menace.
As it was, Marquis came on after 54 minutes for the injured Pitman in a like-for-like change, Pompey retaining the 4-2-3-1 despite having two strikers on the pitch which you felt suited a more traditional 4-4-2.
Marquis ended up man-marking the visitors' deep-lying midfielder and it seemed the Gills were dictating what Pompey did rather than the other way round.
Marquis was so far from goal that he was no threat to the Gillingham defence. The pressure to play is something you have to cope with at Fratton.
The hardest thing at times is to block out all the noise and focus on how to beat the massed rearguard which Pompey faced.
Too often the hosts panicked in possession when they have the players to play their way out of trouble. It seems like the players are low in confidence but they need to be braver on the ball.
With no big target man to play off, as they did with Oli Hawkins at times last season, they have to progress up the pitch playing through the thirds, which takes composure and patience – and both were missing.
Harrison isn't going to win many flick-ons and with Pitman or Marquis beside or behind, they aren't blessed with pace.
Options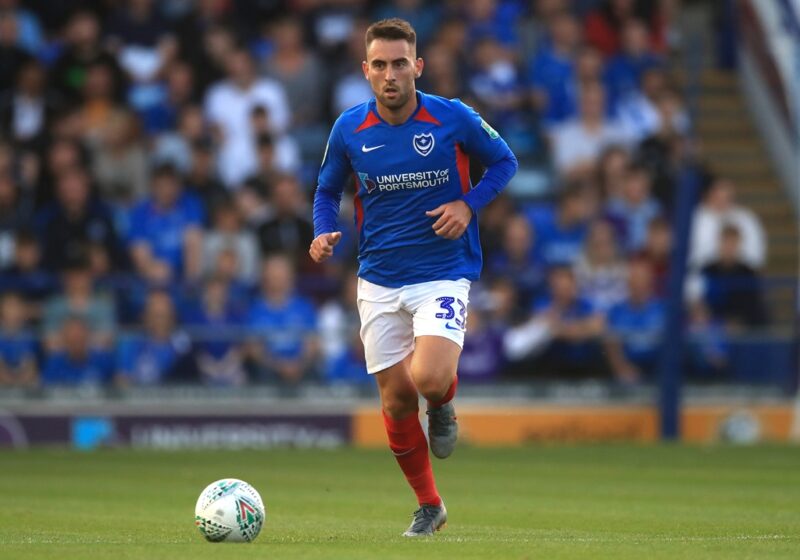 With Ben Close and Tom Naylor in the side, they have the players to play. Sadly, both had disappointing days in possession and are far better than they showed.
With a lack of goals a concern, Close in particular could play higher up the pitch and get closer to the opposition goal as he showed to devastating effect last season. He has terrific technique to finish.
This is where Portsmouth miss Lowe as he could stretch teams in behind. Pompey haven't replaced his pace and power to trouble teams.
Against the Gills, the wide men often rolled inside and tried to get in between the lines but against a packed defence and midfield, the spaces were limited and with two holders in the middle of the park, Pompey lacked another pass forwards.
There were gaps wide for the full-backs but James Bolton was finding it hard to get beyond whilst Lee Brown could have scored with a foray forward. He looks their best outlet on the left and is a player I really like.
Gareth Evans is a quality player who chipped in with his fair share of goals last season and he can be a match winner on his day.
With plenty of games on the horizon, Pompey have the chance to get some momentum going.
They quickly need to get back on track.