The battle to sign Patrick Bauer from Charlton this summer wasn't exactly a scramble. A scuffle would be more apt.
In the red corner, Tony Mowbray and Blackburn. In the blue, Alex Neil and Preston. It was a contest more worthy of Bethnal Green than Madison Square Garden, eventually won by Neil to little fanfare.
Yet if the giant German maintains the standards of an impeccable opening two months at Deepdale, future suitors will be rather more box office.
Bauer is no Rio Ferdinand. He isn't the man to dispatch a tricky roll-out from the keeper with a forward nipping at his heels. Nor is he likely to spring a counter with a pinpoint 50-yard ball to feet. Modern, he ain't.
But when it comes to the time-honoured art of putting your head where it hurts, the Championship has few better exponents.
Against Brentford last weekend, Bauer was a model of poise and obduracy. Nothing got through, or over the top. So confident was Neil in the defender's ability to dominate the skies that he devised a game plan that actually allowed crosses into Preston's penalty area.
It was a performance that recalled Barry Fry's famous paen to Liam Daish. "If a jumbo jet was heading towards our box, Daishy would try to head it away," said Fry.
Such traits have long defined Bauer. As a child at local club TSG Backnang, he was often taken to train with his older brother, who was himself playing a year above his station.
Largely, it was a matter of expediency; his father coached the team and wanted to keep an eye on both boys. "I grew used to having to assert myself," he recalled in 2011.
Bauer's father died when he was just nine years old, collapsing during a charity match as his son watched from the sidelines. The tragedy left him without his guardian and inspiration, but instilled a clarity of purpose and a determination to forge a career in football. "Every successful moment that I have, I'll dedicate to him," said Bauer, who kisses a tattoo of his father's name before every match.
Aged 16, Bauer grew ten inches in a year and was swiftly converted from a right-winger to a centre-half.
Coaches raved about his "heading ability and dueling" qualities and it was a mastery of those rough trades – first at VFB Stuttgart, then at Maritimo and Charlton – that allowed an ostensibly limited player to anchor every back four he commanded. It did not go unnoticed by supporters.
At Portuguese outfit Maritimo, there was an uproar when the Primeira Liga side accepted a £1.5m bid from Charlton in the summer of 2015.
His departure from the Valley this summer – just weeks after he'd scored the 94th-minute Wembley winner that sent the Addicks into the Championship – was greeted with disappointment and heartfelt appreciation in broadly equal measure.
A recent poll on a Preston forum asked members to vote for their favourite current player.
Bauer came third, behind only Ben Pearson and Paul Gallagher – both long-serving stalwarts with an established connection to the fanbase.
Such is the impression his performances have made, and it was impossible not to compare last weekend's display with that of Pontus Jansson.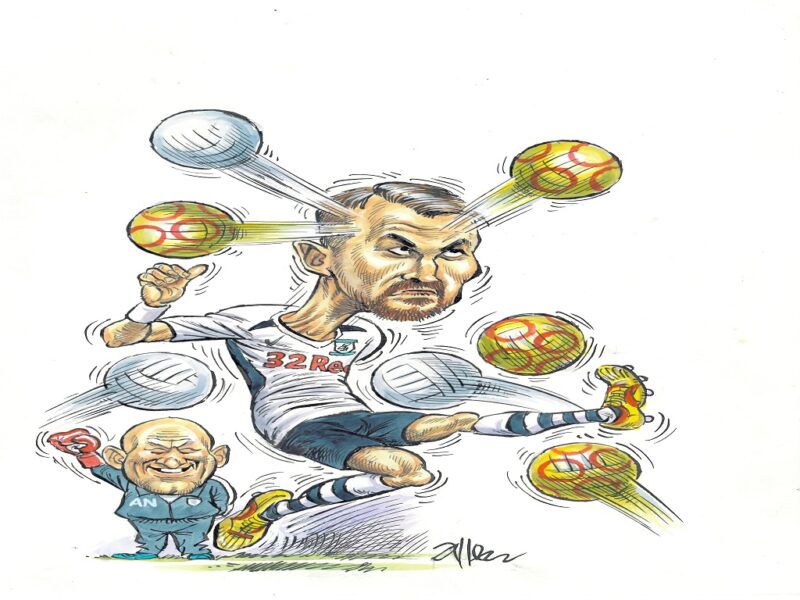 It cost Brentford £4.4m to sign Jansson from Leeds, plus £20,000 a week in wages. Bauer was free, and is currently paid less than half what the Swede earns at Griffin Park.
Did the Bees really get twice the player? Yes, Jansson is full of tub-thumping passion and bombast. He's a man-mountain too.
Yet as Preston's two goals last Saturday demonstrated, he is also prone to the kind of blunders and lapses that the understated, unspectacular Bauer makes once in a blue moon.
At 26, the German also has sell-on value and, at this rate, that will be considerable. OK, so he may not be quite Premier League calibre. At the highest levels, there is a dwindling requirement for old-school centre-halves.
But, in the Championship, Bauer is the business. And if Preston don't win promotion this year, they can expect the cream of the division to come calling.
BY CHRIS DUNLAY/ PA IMAGES